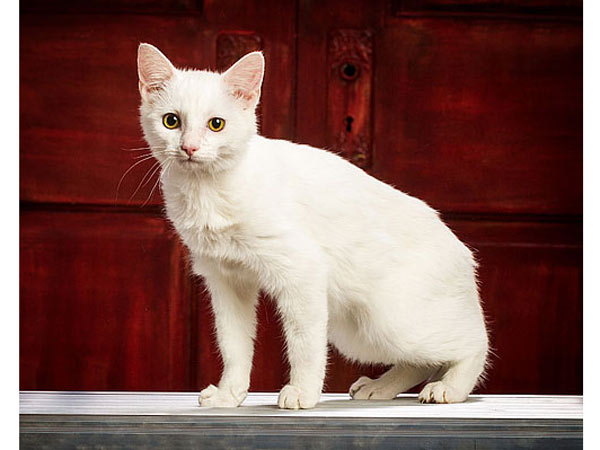 Snow the cat
Saving Paws Animal Rescue of Kentucky
Home. Some pets never have one to call their own. We'd like to help change that by introducing you to an extraordinary adoptable pet every week. Meet Snow, a 10-month-old kitten that has been through a lot in her short life.
This pretty kitty was scooped up off the side of the road by a Good Samaritan after being hit by a car near Owensboro, Ky. The young feline, estimated to be around 6 months old at the time, had abrasions all over her body and a serious open wound on one of her back feet, which would require two weeks of hydrotherapy to treat.
"After several months of medication and a final round of antibiotics, Snow is feeling and looking better than ever," says Bridget Austin of Sparky, the Saving Paws Animal Rescue of Kentucky, who took her in. "She is still small and slender for her age but very healthy."
Despite the trauma she has been through, Snow is bright-eyed, playful and friendly – it's clear she's appreciative of her new lease on life.
"She will forever have a scar on her back foot as a reminder of where she came from," says Austin. "Hopefully the days of scars and injuries are over for this precious kitty."
If you think Snow is the cat for you, contact the Sparky rescue at 270-684-4787.
Click here to meet last week's adoptable pet, Lyric.
Adopting a pet is an amazing experience – and a big decision! Before bringing a pet into your home it's important to consider your family circumstances and do your research on breeds.

car-accident – Google News